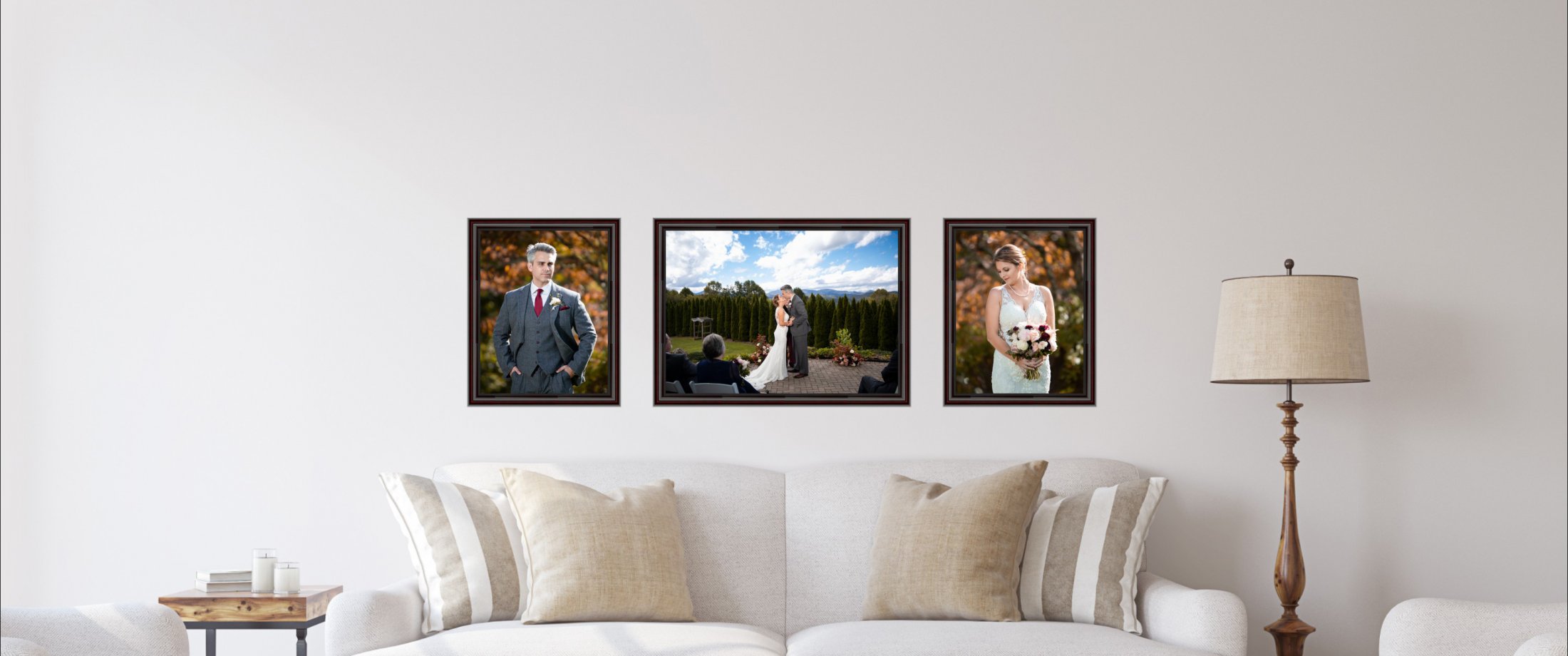 ​​Framed Fine Art Prints
​​Classic and tasteful. Your photos are printed on 100% RAG fine art paper with a heavy watercolor texture accented with a solid wood frame and protected by conservation glass with 99% UV protection. Choose from a large variety of sizes and frame styles. Don't worry I can help you choose the best sizes and frame options to fit your space!​
Wood Folio Boxes
​​These stunning table top display boxes feature 15 matted fine art prints with an optional hand-torn edge. So, if you cant choose just one image to frame then choose 15! You can change out the featured image to suit your mood.​
Desktop Framed Fine Art Print
8x10in frame hold your choice of an 8x10in un-matted print or a matted 5x7in print. Fine art print is 100% cotton paper with a watercolor texture. Multiple frame styles available.
Framed Circle Torn-Edge Fine Art Print​
​​Modern and classy. That's what I love about these framed circle prints. Circles are just beautiful and are certain to draw attention to your special image! Printed on fine art paper with feathered edged torn by hand and float mounted in a circle mat.

Float Framed Stretched Canvas
Stretched canvases are printed on 100% cotton fine art canvas. Printed with mirror wrapped edges every canvas is hand-stretched on custom made 1.5in Basswood stretcher bars then finished with a hardwood frame, archival backing material, wall bumpers, and beehive hangers.​